When you start a fulfilling career in the maritime industry as a longshoreman, also called a stevedor, you're making a difference. You'll be part of the process that connects cargo with companies, and products with people. These positions provide job security, good wages and excellent benefits.
From crane operators to forklift drivers, the dock terminals provide employment for people from different backgrounds with diverse goals.
The longshoremen are part of the PMTA (Philadelphia Marine Trade Association) which acts as a bridge between all of the regional employers and the International Longshoremen's Association (ILA.) The ILA has 3 locals in the area with over 1,200 members. The PMTA helps optimize the employers' operations by providing our expertise in labor relations, safety and training, and recruiting.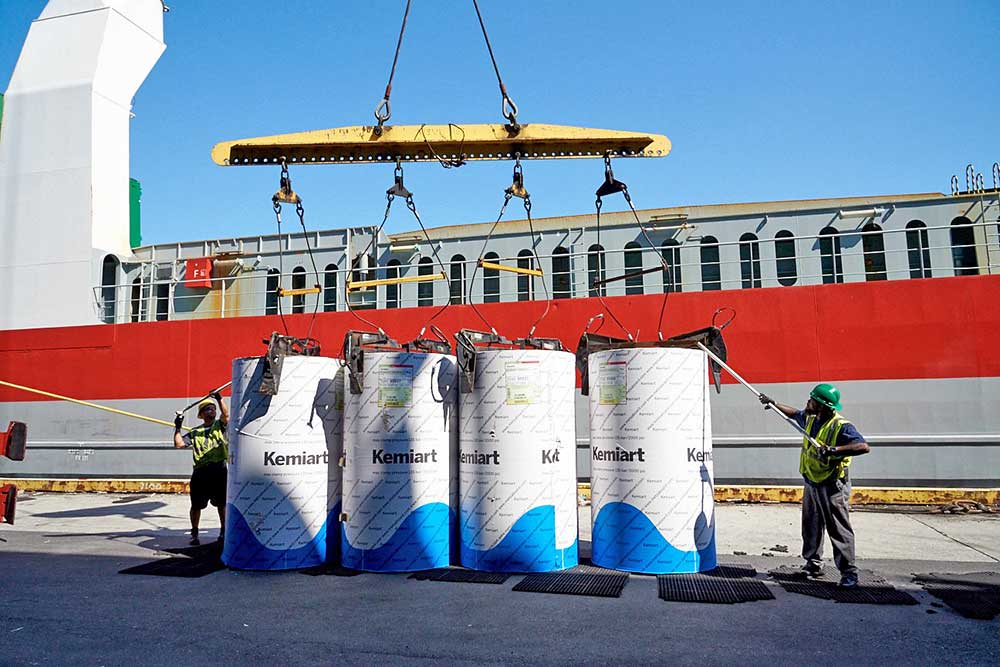 Longshoreman Career Options
Working at a port facility in the Philadelphia Region offers employees job security, good wages, excellent benefits, and a pathway to promotion. As a longshoreman, also called a stevedore, a typical workday is fast-paced and detail-minded. Attention to detail is important as a longshoreman. Training is provided at our new training facility in Southwest Philadelphia and at the Alexander Talmadge Training Center in South Philadelphia.
There are four different seniority levels:
Casual
A Casual Employee is an employee that is hired on a day-to day-basis as needed. All Casuals must supply proper identification documentation including an original Social Security Card prior to being sent out to work.
Registered Casual
A Registered Casual employee is a new employee that has taken a physical, supplied proper identification documentation and completed an orientation program with ILA Local 1291-PMTA.
Secondary Workforce
The Secondary Workforce is made up of employees that have completed the Registered Casual process and completed two (2) consecutive Contract Years of 1,300 hours of work each year. TWIC cards will be issued once a year.
Basic Unit
A member of the Secondary Workforce who works 1,300 work hours in three (3) additional consecutive Contract Years shall, the October 1st following the third such year, become eligible for the Basic Unit. TWIC cards will be issued once a year.